| | | |
| --- | --- | --- |
| | Terry Carling | |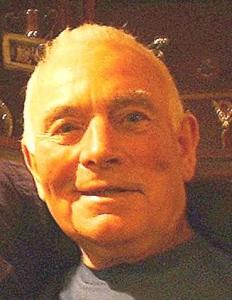 | | |
| --- | --- |
| Position | Goalkeeper |
| Born | 26 Feb 1939, Otley (England) |
| Height | 175 cm |
| Weight | 76 kg |
| International Caps | none |
---
---
Leeds Career
League
FA Cup
League Cup
Europe
Other
Season
Apps
Goals
Apps
Goals
Apps
Goals
Apps
Goals
Apps
Goals
1960 - 1961
4
0
1
0
0
1961 - 1962
1
0
0
0
0
Total
5
0
1
0
0
---
Jabba's Comments

Reserve keepers never get much of a look-in, and Carling was no exception. Roy Wood, Alan Humphreys and Tommy Younger were all preferred to Carling, and the arrival of Gary Sprake in 1962 marked the end of his time at Leeds.

Jabba says: cheers to Martin Lee for the photo.
---
Have your say
Did you see Terry Carling play? Did you meet him in a pub, go to school with him, decorate his house or buy a motor from him? If you've got any comments or stories about Terry Carling on or off the pitch, just fill in the form below and (provided they're not blatantly libellous) I'll add them to this page. And just a quick note to the spammers who try to add their links to this page by attempting to get round the client-side validation: don't bother - the server side does similar checks and throws your garbage straight into the bit bucket.